Season 2 of the TRIUMF Science Week Soccer Tournament (aka. "Nigel's revenge rematch") was a total success! Thanks to everyone who made this possible!
We will be back in 2024 with two competitions - one for the really competitive fighters, and one for those who just want to have fun and kick (accidentally!) their colleagues shins?
10 teams have been registered to fight for an object that lived a happy life as turbo pump (until failure) and was reborn as the TRIUMF Soccer Cup in 2023 (thanks to technician Mel Good)!
The first ones ever to lift that trophy (or snuggle with it - not recommended) were "Maxwell's Demons", the glorious winners in the inaugural 2022 tournament.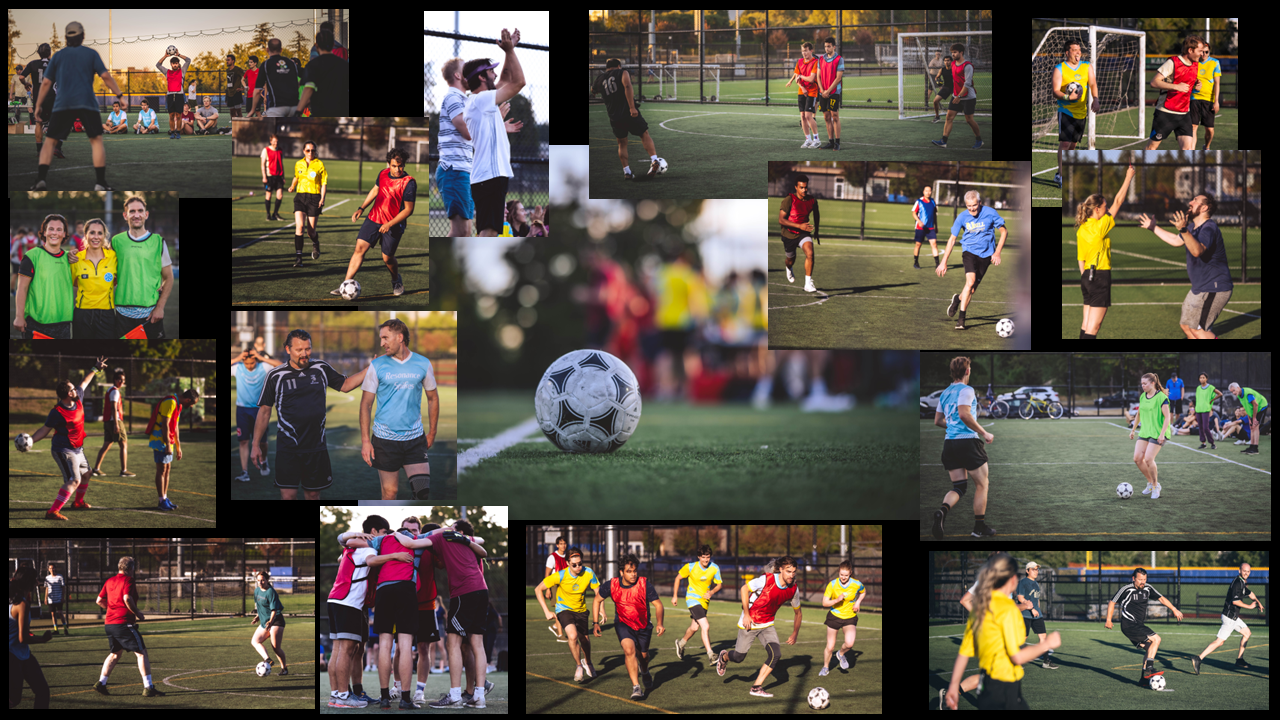 We have a new champion!!!
Congratulation to The Entangled 8 who won the thrilling final 2 - 1 against Vittoria FC!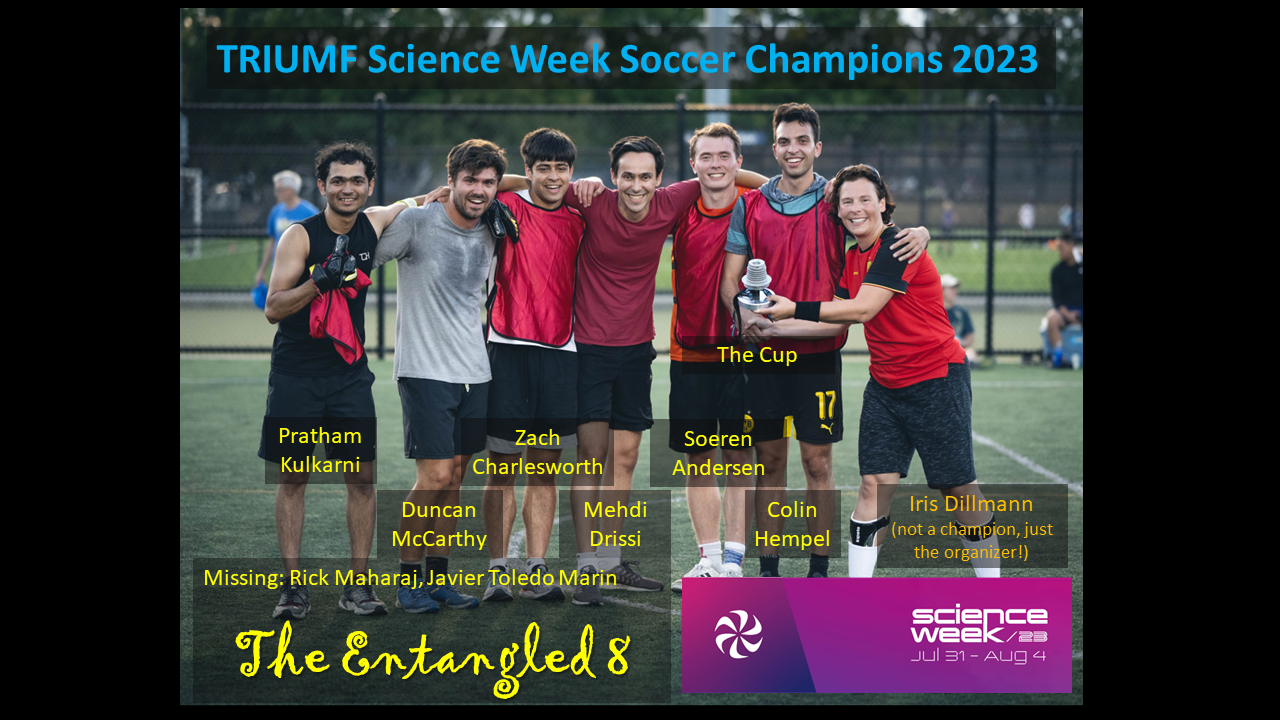 The scores from all games and final standings can be found here.
Thanks to all players, referees, assistants, first aiders, and our AWESOME fans!!
When?
The game dates are Thursday, July 27th and Tuesday, August 1st, 2023, 6-9 pm.
The placements games (Place 5, Place 3, Semi Finals) will take place on Tue, August 1st. The BIG FINAL will start ~8:15pm !!!
Where?
There is plenty of parking on East Mall next to the fields.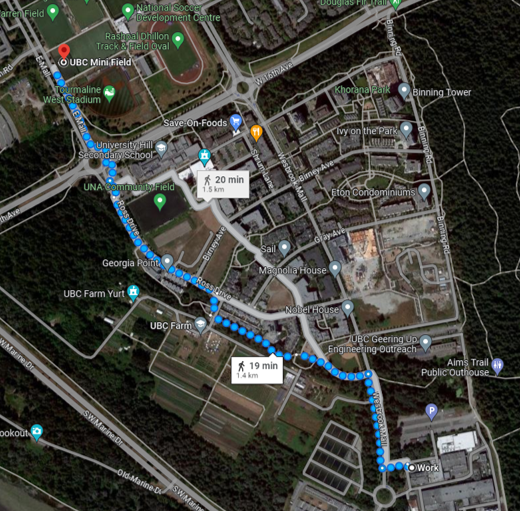 How?
The detailed rules can be found here .
Short summary:
Absolutely no cleats!
FAIR PLAY! Absolutely no sliding tackles (we are playing on turf!)
5-vs-5 with designated goalie (has to wear and arm band)
2x 7min, change of sides
Scoring only from within circle
Contact
Please contact Iris Dillmann, Kayle Majic, Chris Chambers, or Felix Cormier.
See you on the pitch!